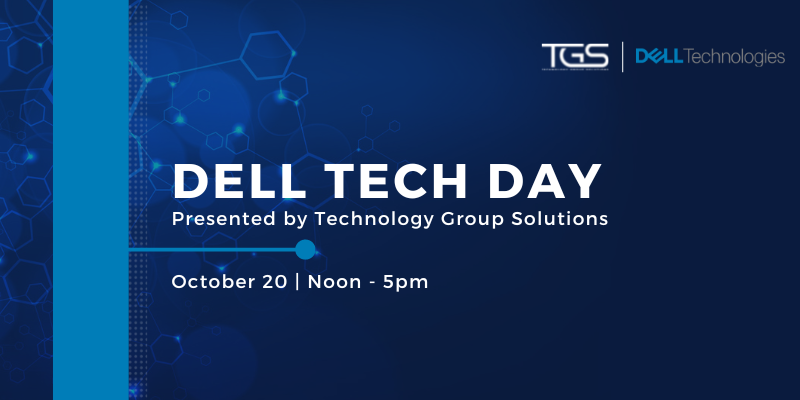 We live and work in a hyper-distributed world. For you to build true breakthrough value, you need to be equipped to innovate and collaborate from anywhere.
That's where TGS & Dell Technologies come in. As a trusted partner, we'll stop at nothing to combine technology, data and collaboration.
Please join us for a Dell Technologies Tech Day, where we will host sessions on Storage, Data Protection, APEX Solutions, and more. Together, we can accelerate positive outcomes and move your business forward.
Agenda
o Noon – 1:00pm – Lunch
o 12:45 – 1:00pm – Welcome
o 1:00 – 1:30pm – Client Solutions Group (CSG)
o 1:30 – 2:00pm – PowerScale
o 2:00 – 2:15pm – Break
o 2:15 – 3:00pm – Storage Update
o 3:00 – 3:30pm – Compute
o 3:30 – 3:45pm – Break
o 3:45 – 4:15pm – Data Protection Solutions
o 4:15 – 4:45pm – Teach me how to APEX
o 4:45 – 5:00pm – Closing
o 5:00pm – Happy Hour
Register Now: