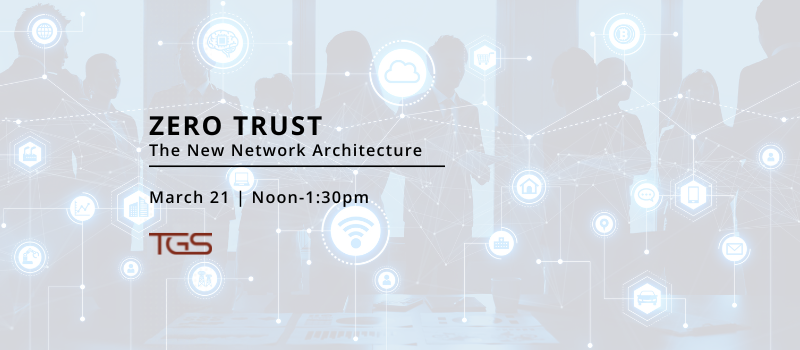 NIST 800-207: A typical enterprise's infrastructure has grown increasingly complex. A single enterprise may operate several internal networks, remote offices with their own local infrastructure, remote and/or mobile individuals, and cloud services. This complexity has outstripped legacy methods of perimeter-based network security as there is no single, easily identified perimeter for the enterprise. Perimeter-based network security has also been shown to be insufficient since once attackers breach the perimeter, further lateral movement is unhindered.
This complex enterprise has led to the development of a new model for cybersecurity known as "zero trust" (ZT).
Join TGS at the Wichita Office for this informative event on Zero Trust based on the NIST framework. We will expand deeper into the concepts discussed in the first session. If you missed the first session – there will be a review at the beginning.
No marketing. No vendors – just the good stuff led by TGS, VP of Information Security, Uriah McHaffie.
Lunch will be provided.